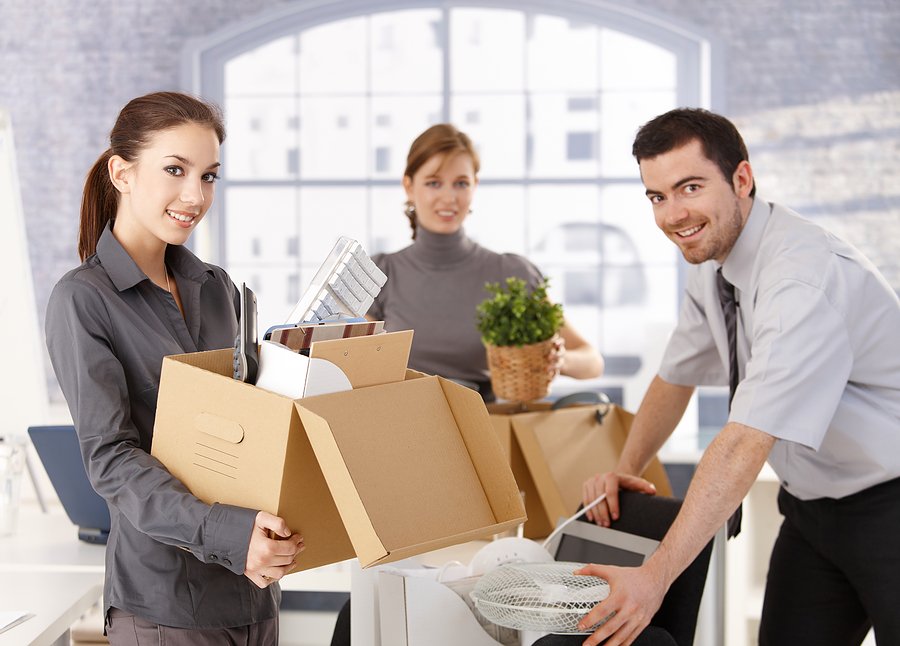 We Are Your Commercial Movers
At Price Moving & Hauling Lincoln we have teams of commercial movers that cater to all size businesses, whether you're in need of office movers to relocate your small, medium or large business or in need of moving your commercial freight, we can accommodate all of your moving needs. We have professionally trained office movers that are available 6 days a week during and after business hours.
Contact us today and talk to one of our Commercial move coordinators to receive a quote on your upcoming moving needs.
Professional Office Movers
When considering who you would like to hire for your upcoming office move consider Price Moving & Hauling Lincoln. Price Moving & Hauling Lincoln has everything you need to help your office move go smoothly, we understand that business can't stop just because you have to change locations, and we can help with this.  Whether you are moving down the hall, across the street or across the state we can help to ensure it gets done smoothly and quickly.
When you are moving your office, our staff will help ensure you of our smooth process from beginning to end, so call us today for a no-strings attached moving quote on your move.
Office relocations are conducted efficiently and effectively.
Office moving conducted after hours or weekends to minimize business impact.
We are experienced in managing crews of two to ten men.
Packing services and delivery of commercial crates and labels.
Storage facilities, including climate control storage for sensitive equipment.
Commercial references from loyal business customers.
As with all services from Price Moving & Hauling Lincoln, office moves are carried out by highly trained office movers.
Moving commercial freight is just one of the many options Price Moving & Hauling Lincoln has to offer whether it's moving a couple skids or moving a truckload across Lincoln Nebraska, our knowledgeable staff and professional drivers can handle all of your logistic needs.
From the right equipment to expertise Price Moving & Hauling Lincoln has got you covered.
Bennet NE Commercial Movers Services near me
Firth NE Commercial Movers Services near me
Hallam NE  Commercial Movers Services near me
Hickman NE Commercial Movers Services near me
Lancaster County Commercial Movers Services near me
Lincoln NE Commercial Movers Services near me
Malcolm NE Commercial Movers Services near me
Milford NE Commercial Movers Services near me
Panama NE Commercial Movers Services near me
Seward County Commercial Movers Services near me
Seward NE Commercial Movers Services near me
Staplehurst NE Commercial Movers Services near me
Utica NE Commercial Movers Services near me
Walton NE Commercial Movers Services near me
Waverly NE Commercial Movers Services near me
Omaha NE Commercial Movers Services near me
Bellevue NE Commercial Movers Services near me
Council Bluffs Ia Commercial Movers Services near me
PRICE MOVING & HAULING LINCOLN